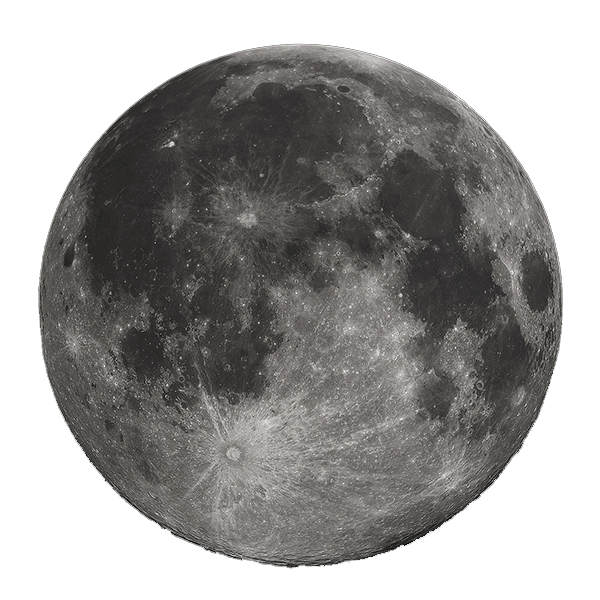 The Moon, in Astrology, is the ruler of Cancer. The Moon represents our deepest personal needs, our basic habits and reactions, and our unconscious. Where the Sun acts, the Moon reacts. How do we instinctively react or respond to problems? What do we feel we need for a sense of security? Look to the Moon for answers.
The Moon is associated with the mother and with feminine energy in general. The Moon is both our inner child and our inner mother. It is responsive, receptive, and reflective. The Moon is our spontaneous and instinctual reactions. The full cycle of changing the lunar phases takes place in 29.5 days and the moon spends only about 2 and a half days in each sign. The Moon in astrology is responsible for the rate of flow of life force in the human body. It is believed that the maximum speed of this flow in people born at full moon, and the minimum falls on the new moon. Just as the Moon circles the Sun, in a symbolically protective manner, and reflects the Sun's light, the Moon in our chart shows how we protect ourselves, as well as make ourselves feel secure, comfortable and safe.
Since the Moon is the closest "planet" to Earth, this satellite literally zips around the zodiac, completing its circuit in less than a month. It also touches us more deeply than most planets. As the ruler of the tides, it is fitting that the Moon should be the ruler of our emotions. Still waters run deep? Making waves? A wellspring of emotion? Yes, our emotions have long been portrayed in terms of the sea: fluid, momentous, churning from within. Mood swings, instinct, how we feel about things and how our feelings affect others are all influenced by the Moon. Whereas the Sun gives us our spirit, it's the Moon that gives us our soul. The Moon is goddess-like in that it symbolizes mother and the relationship between woman and child.
This planet (also known as a luminary) speaks to the women in one's life and their role as nurturer. Fertility, pregnancy and childbirth are also governed by the Moon. We see the Moon casting its silvery glow from our earliest moments, when we were stroked and caressed by our mother and felt her tender touch. Our emotions manifest themselves through our being and set the tone for our daily lives. The Moon is party to this continuum, rendering us vital one moment and fragile the next. We're up and down, naughty or nice, and may laugh wildly or cry at will. Through the Moon's energy, we endeavor to reconcile these varied emotions in order to make ourselves complete and one with the world.
The Moon also helps us see that which we want, and to use memory and the past as part of this process. It is feminine energy.